Baby Name Genius, formerly Nametrix
---
It's even better than before.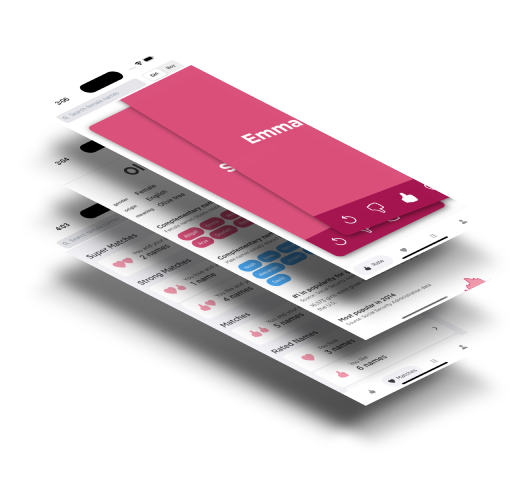 Brand New Design
When we launched Baby Name Genius back in 2012 as Nametrix, it made waves, receiving praise from The New York Times, Good Morning America, Freakonomics, and beyond.
We've now built upon the best part of Nametrix — the unique, real-world name metrics — to bring you an even better experience. Smarter recommendations, swiping with a partner, name ratings, cloud backup, and more.
An Unparalleled Experience
---
Baby Name Genius is loaded with features you'll find nowhere else.
Data-Driven Insights
Some names lean toward a particular party or profession. We've crunched the numbers to provide unique real-world insights.
Name Background and Metrics
Tap any name for meaning, origin, popularity, and more.
Match with a Partner
Partner up to find names you both like or love. Plus, see potential matches worth reconsidering.
Smart Recommendations
Rating names fine-tunes what names you'll be shown next, and you can view a list of recommendations.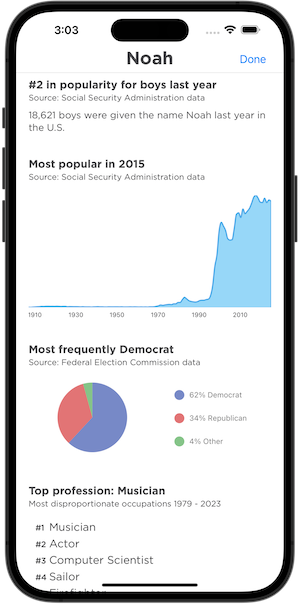 A Joy to Use
Rating is a breeze, and you can drill down to name details wherever you see a name.
Name Lists
Get fresh ideas by exploring name lists by theme, length, disproportionate political affiliation, and other traits.
Automatic Backup
If you lose or change devices, fear not — your ratings are safe in the cloud.
Honest Pricing
Most features are free. One upgrade unlocks the rest, and that's it.
Inside the App
---
Baby Name Genius is designed for both phones and tablets.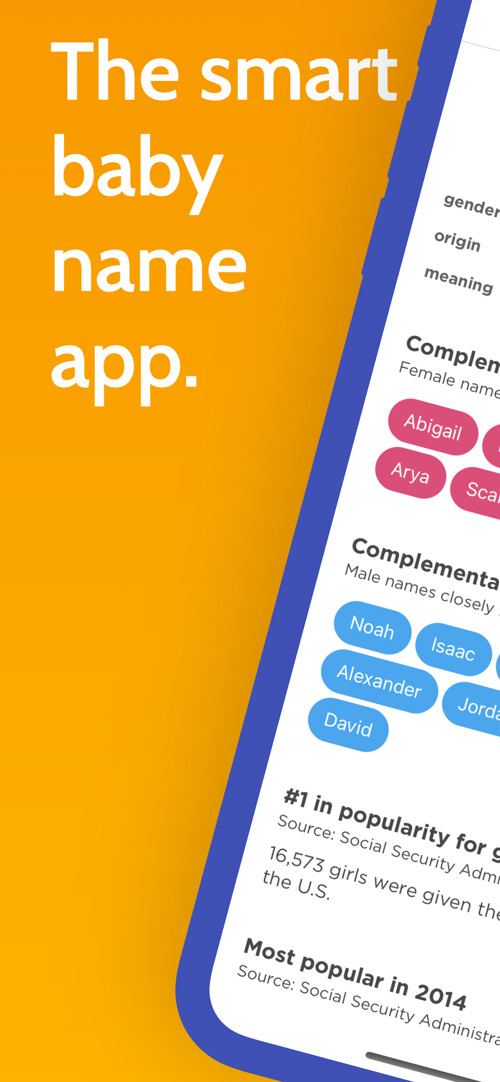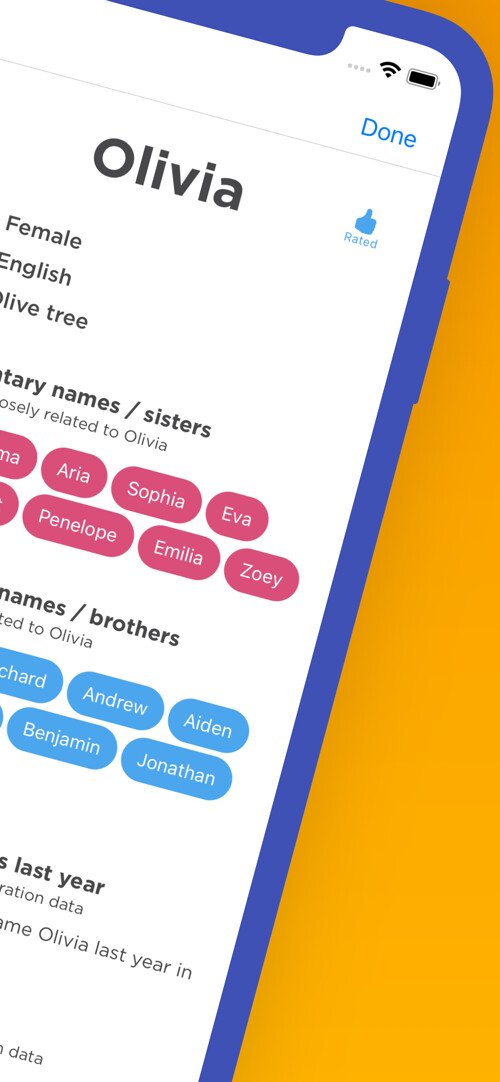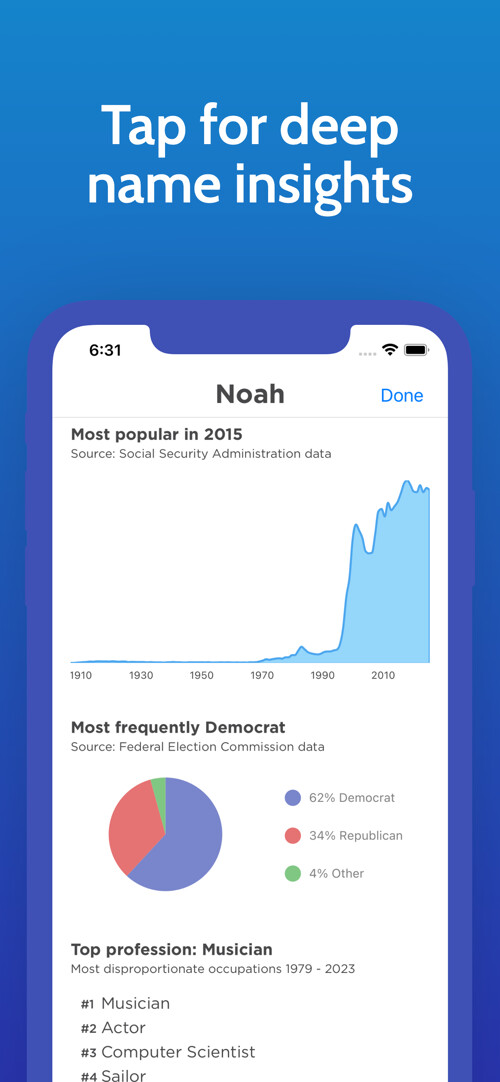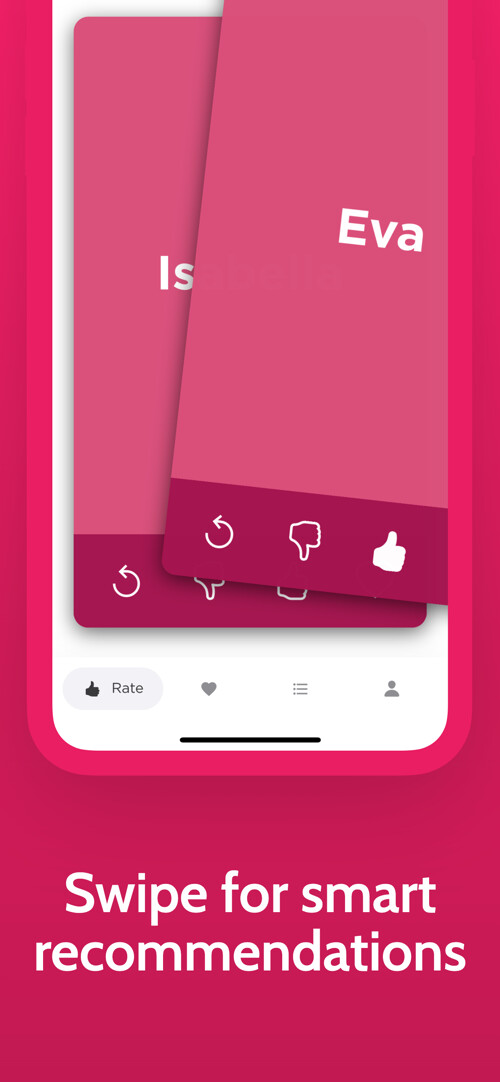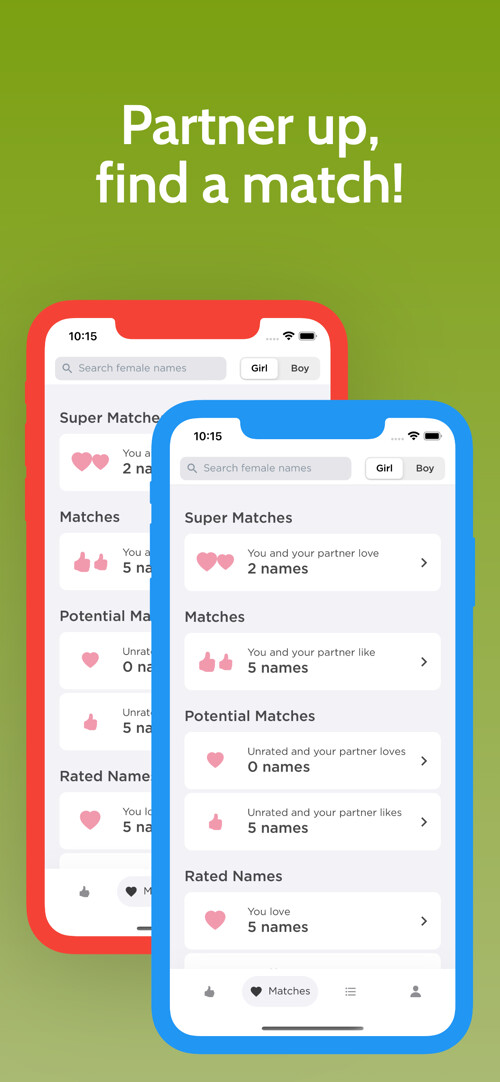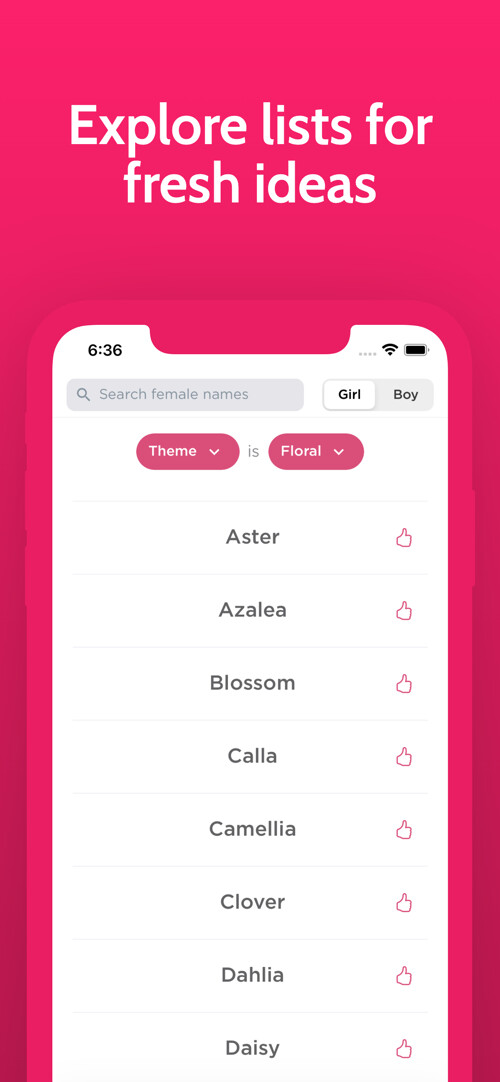 Comparison
---
All the features of other apps, plus far more
Feature
Baby Name Genius
The top competitor
Free, upgrade available

Swipe to rate

Undo swipe button


Subscription required.
Multiple rating levels (like/love)

Name search

Origins and meanings

Match with a partner

Dozens of name lists


Subscription required to get up to 3 lists.
Popularity graphs, ranks trends

Related names

Name variants

Political affiliations

Professions

Dark mode support

Recommendations list


Upgrade required.

View potential matches


Upgrade required.

Ratings backup


Upgrade required.

Upgrade options
One upgrade unlocks everything. Options:

One-time purchase, or
Monthly subscription with 3-day free trial

Subscription only, no free trial.
Multiple, limited subscription tiers.
Contact Us
---
Please don't hesitate to reach out via email:
Press Kit
---
For screenshots and other materials, download our press kit.